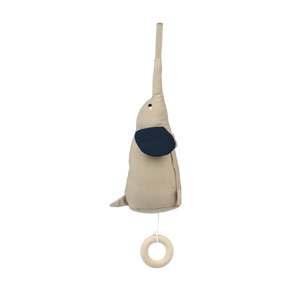 Meet our Ailo Elepehant as he comes alive as sensory music mobile. The traditional Lullaby melody brings calmness to many ages and will likely ensure many sweet dreams.
Soft and cute cotton/linen music mobiles
Fabric has a stonewashed treatment
Plays traditional Lullaby melody
With ties for hanging
Dimensions: Heigth (cm) 24
Discover Liewood here.