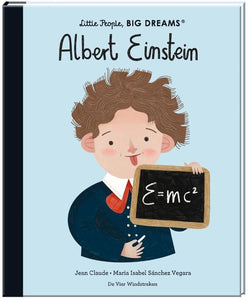 Dit boek is onderdeel van de serie 'Van klein tot groots', waarmee kinderen én volwassenen de levensverhalen ontdekken van belangrijke personen uit de wereld van muziek, wetenschap, sport, literatuur, kunst en filosofie.
Bijzondere en inspirerende mensen zoals David Bowie, van wie we veel kunnen leren. Elk deel laat zien hoe hun leven begon met een grote droom en leidde tot een prominente plek in de wereldgeschiedenis. David Bowie (Londen, 8 januari 1947 – New York, 10 januari 2016) David Bowie was vanaf het begin al een ster. Of het nou bij zijn muziek- en danslessen was of toen hij zijn eerste band begon, David deed altijd iets vernieuwends. Als volwassen man behoorde hij tot de meest gevierde muzikanten en magische artiesten die er ooit waren. Hij verbaasde het publiek iedere keer weer met zijn talent, kostuums en podiumprestaties. En door altijd zichzelf te blijven is hij ook nu nog voor veel mensen een inspiratiebron.

Een prachtige, bonte reeks levensverhalen om te verzamelen door 6- tot 100-jarigen!